Forging
Forging parts, open die, upset, drop, counterblow. We have extensive experience in outsourcing forgings. We would be happy to work with you to determine which production technique and which factory are best suited for producing your forged parts. Together with you we look at the geometry, the desired quality, the quantities, the delivery time and the desired price in order to arrive at a suitable solution. Inquire about the possibilities or send your request:
Tel: +31(0)40 2485155 | Mail: sales@custommadecomponents.nl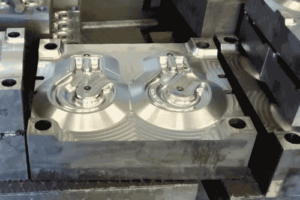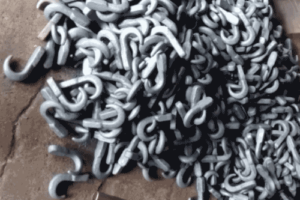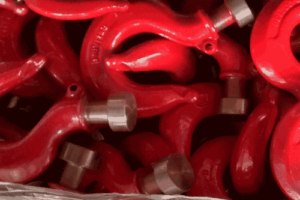 Techniques
There are several methods of forging such as: hammer forging, hand forging, press forging, roll forging
Read more: Techniques
Quality
Every customer and turning shop has its own quality requirements. We are happy to translate from customer to manufacturer when outsourcing forging work and making forged parts. We like to guarantee quality in the production process. A final check is a tool but not a solution.
We are familiar with various quality requirements from the automotive to cleanroom packaging for the semiconductor industry.
Read more: Quality
Materials:
Inset steels, heat resistant, high temperature, rust resistant steels, stainless steel, structural steel, duplex, super duplex, Nickel and Nickel alloys, non-ferrous metals, aluminum, steel
Read more: overview materials
Heat Treatments:
After forging parts have been machined, they can undergo a finishing treatment to adjust the mechanical properties.
Surface treatments
The purpose of a surface treatment has several reasons, to clean, visually adjust gloss, matte, conductivity, reduce or increase resistance, improve service life, improve corrosion resistance.
Read more: Surface treatments
General
Forging parts
The forgings made by blacksmiths are made by one of the oldest metal working techniques.
Together with you we develop and have forged parts produced. In forging, the metal is heated by open fire or by induction current until it glows red / orange. After which it is hammered into a mold and deformed. In most companies today, the hammer is a press that presses the metal into the mold with the force of a few tons. Yet there are still companies that use the old-fashioned hammer smithing method.
It is important to provide clear insight into your quality wishes and requirements and then match these requirements and wishes to the right manufacturer. There are factories that still forge in the older-western way and there are ultra-modern factories that forge for the automotive industry. We are happy to help you have the products made by the right partner.
The advantage of forging over machining and casting is that the workpieces are much stronger. The workpieces made by forging are less complex than those made by casting.
Above in the first picture show a die for forging parts ready for use. The red glowing bars of metal are placed in it, after which a hammer hits it into the mold. In the second image, the lifting eyes that have just been forged are ready for the next operation. In the last picture, the forged lifting eyes are ready for transport. Forging gives better properties than casting. The shapes to be made are simpler in forging than in casting. We are happy to help you select the right technique.
Contact page