Wire bending | wire bending parts
Wire bending parts | wire bending. We have extensive experience in making and outsourcing wire bending. We would be happy to work with you to determine which production technique and which factory are best suited to produce your wire bending parts. Together with you, we look at the geometry, the desired quality, the numbers, the delivery time and the desired price in order to arrive at a suitable solution. Inquire about the possibilities or send your request:
Tel: +31(0)40 2485155 | Mail: sales@custommadecomponents.nl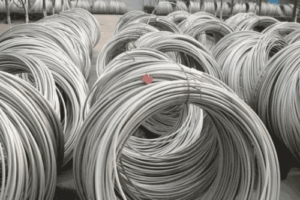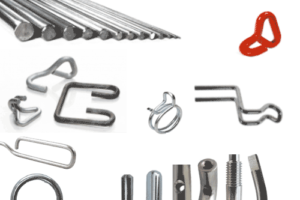 Techniques
There are different methods of processing the thread such as: CNC bending, cold forming, pressing, wire bending, sawing, welding, cutting, pressing, thread rolling, tapping, swaging and machining
Read more: Technieken
Quality
Every customer and factory has its own quality requirements. We are happy to translate this from customer to manufacturer when outsourcing wire bending and making wire bending parts. We like to guarantee quality in the production process. A final check is a tool but not a solution.
We are familiar with various quality requirements from the automotive to cleanroom packaging for the semiconductor industry.
Read more: Kwaliteit
Materials
Insert steel, heat resistant, high temperature, rust resistant steel, stainless steel, structural steel, duplex, super duplex, Nickel and Nickel alloys, non-ferrous metals, aluminum, steel, Ms, brass, copper, Cu, sheet steel
Read more: overzicht materialen
Heat treatment
After wire bending parts have been punched, they can undergo a heat treatment to adjust the mechanical properties.
Surface treatments
The purpose of a surface treatment has several reasons, cleaning, visually adjusting gloss, matte, conductivity, reduce or increase resistance, improve service life, improve corrosion resistance.
Read more: Oppervlaktebehandelingen
General
Wire has been around for a long time, the Egyptians have been making gold threads to make jewelry from since 300 BC.
Wire you make from rolled wire and pull it through a drawing stone over and over again. Always pull this wire through a smaller opening until the correct size is reached.
After this the thread gets a number of edits. A heat treatment, annealing to remove the stresses from the material. Afterwards often phosphated for better preservation and processing in production.
For wire bending, CNC controlled machines are suitable for making single pieces and machines have been equipped for parts for the Automotive making millions of pieces. Every machine has its possibilities and its limitations. It is important to make a good choice here so that the product is made on the right machine.
After processing into the product, it can be further processed. Additional treatments are also possible to improve the mechanical properties and increase the corrosion resistance.