Castings | Casted parts
Casted parts | castings. We have extensive experience in making and outsourcing castings. We would be happy to work with you to determine which production technique and which factory are best suited for producing your cast parts. Together with you, we look at the geometry, the desired quality, the numbers, the delivery time and the desired price in order to arrive at a suitable solution. Inquire about the possibilities or send your request:
Tel: +31(0)40 2485155 | Mail: sales@custommadecomponents.nl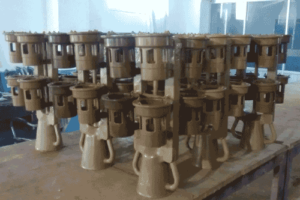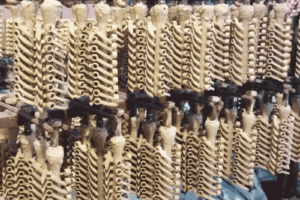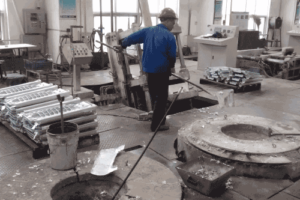 Techniques
There are several methods of casting such as: Sand casting, die casting, lost wax casting and lost foam casting
Read more: Technieken
Quality
Every customer and foundry has its own quality system and requirements. We are happy to translate this from customer to manufacturer when outsourcing castings and making cast parts. We like to guarantee quality in the production process. A final check is a tool but not a solution.
We are familiar with various quality requirements from the automotive to the cleanroom packaging for the semiconductor industry.
Read more: Kwaliteit
Materials
Case steel, heat resistant, high temperature, rust resistant steel, stainless steel, structural steel, duplex, super duplex, Nickel and Nickel alloys, non-ferrous metals, aluminum, steel, plastic, POM, PA, PA6, PA66, PE, PEEK, PE, HD- PE-LD, PVC, PP, ABS, Ms, brass, copper yellow, Cu
Read more: overzicht materialen
Heat treatments
After casted parts have been casted, they can undergo a final heat treatment, this to adjust the mechanical properties.
Surface treatments
The purpose of a surface treatment has several reasons, to clean, visually adjust gloss, matte, conductivity, reduce or increase resistance, improve service life, improve corrosion resistance.
Read more: Oppervlaktebehandelingen
General
Casting is a method in which metal is liquefied and then poured while in a molten state into a mold. In this way, end products or semi-finished products can be made. The semi-finished products are often further processed by machining such as milling or turning. Casting is a good way to make complex products in a cost-effective way. There are different casting techniques.
Sand casting, die casting, lost wax casting and lost foam casting.
All the above casting techniques all have their own advantages and disadvantages.