Milling Pars | Milled products
Milling parts | Milled products. We have extensive experience in making and outsourcing milling parts. We would be happy to work with you to determine which production technique and which factory are best suited for producing your milled parts. Together with you, we look at the geometry, the desired quality, the numbers, the delivery time and the desired price in order to arrive at a suitable solution. Inquire about the possibilities or send your request:
Tel: +31(0)40 2485155 | Mail: sales@custommadecomponents.nl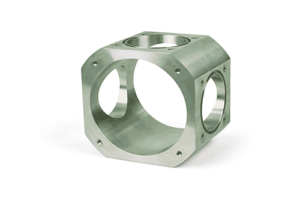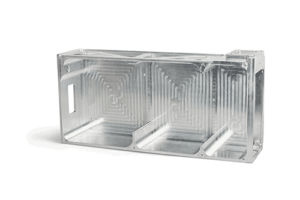 Techniques
There are different methods of milling such as: manual, CNC milling, horizontal, vertical milling.
Read more: Techniek
Quality
Every customer and machining company have their own quality requirements. We are happy to translate this from customer to manufacturer when outsourcing milling work and making milled parts. We like to guarantee quality in the production process. A final check is a tool but not a solution.
We are familiar with various quality requirements from the automotive to cleanroom packaging for the semiconductor industry.
Read moer: Kwaliteit
Materials
Steels, Aluminum, heat resistant, high temperature, rust resistant steels, stainless steel, structural steel, duplex, super duplex, Nickel and Nickel alloys, non-ferrous metals, steel, plastic, POM, PA, PA6, PA66, PE, PEEK, PE, HD- PE-LD, PVC, PP, ABS, Ms, brass, copper, Cu
Read more: overview materials
Heat treatments
After machined parts have been machined, they can undergo a finishing treatment, in order to adjust the mechanical properties.
Surface treatments
The purpose of a surface treatment has several reasons, cleaning, visually adjusting gloss, matte, conductivity, reduce or increase resistance, improve service life, improve corrosion resistance.
Read more: Oppervlaktebehandelingen
General
Milling parts are made with a method called machining. Milling is a method of cutting material with a rotating chisel. As a result, more and more material is removed and the final geometry remains. In the past, milling was done in the form of planing. Milling is a relatively young machining method, which only emerged in the 19th century. Milling can only be done by machine where other methods all have a manual variant.
Modern milling machines can also produce complex workpieces, such as molds, engine parts, machining castings and forgings
Each factory has its own specialty. This specialty is in; the dimensions that can be processed; tools on the machine, other machines, number of axes that are used. Furthermore, processors are often specialized in a particular market or materials they work with.
Processing plastics for the food industry is different from machining a camshaft for a truck.